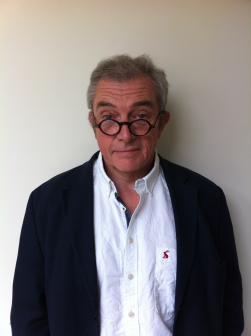 About
In 2011, after an award-winning career working for a number of agencies including Abbott Mead Vickers, Collett Dickenson Pearce and Bates Dorland (Saatchi Group) and chairing EHS Brann (now Havas EHS), Rodger Williams started raw (otherwise known as Rodger Williams Associates).
He's worked with clients from many sectors over the years including Guinness, Hiscox, Land Rover, Sainsburys, Volvo, The Economist and UNICEF to name but a few.

raw is known for working with companies to help them develop their brands, from their architecture and identities, to campaign planning and advertising, to web design and build. 
We do everything you'd expect a brand and creative consultancy to do including brand strategy and positioning, brand creation and development, brand architecture, brand identity, naming, tone of voice and design.

We've created brands from scratch and helped generate the next chapter for existing brands; developing what they do, identifying who they do it for and putting them in touch with each other.
We plan seamless integration of all relevant communication channels from a single creative platform, write the words, draw the pictures, design, art direct and work with exceptional photographers and illustrators.
We have associates that work in planning, design, web design and build, and on and offline advertising. 
Clients can access whichever services they need through raw, getting a consistency of relationship without the associated costs of full time teams.


There is an essential truth that guides our work:
Simple, powerful ideas enter heads faster and stay there longer. 
So, all our ideas must be simple, original and relevant no matter what their context. 

And, in case you are interested in the kind of clients we've worked with over the years, here's a more or less complete list:
Volvo
Land Rover/Range Rover
P&O
Diageo (Malt Whisky, Guinness Ireland Group)
Hiscox
Electrolux
The Economist
Waterstones
Olympus Cameras
Cox and Kings
Woolworths
B&Q
Sainsbury
Safeway
Ideal Home Show
Wickes
McDonalds
Hertz
Boots
Scottish and Newcastle Breweries
Gallaher (B&H)
British American Tobacco
Reckett and Coleman
Cow and Gate
Smith's Snacks
British Caledonian Airways
Sealink
Budweiser
Compaq
Heinz
Bass Breweries
Orion Publishing
Front Row TV
UNICEF
Little Chef
Whale and Dolphin Conservation Society
Barclays
Barclaycard
Tetley
Cadbury
Constellation Brands (Wines)
Club Med
Amerada Hess (Utilities Division)
WRVS
Riyad Bank
Cotswold Outdoor
The Nelson Trust
Infobuzz
Retail Gurus
Tutela
Cooperative Financial Services
Oxfam
Nivio Cloud Computing
CPP
John Lewis
Budget Insurance
World Vision
Equinox Care
Save the Children UK
Wrangler